"My gift to the Foundation is influenced by the admiration I hold for the  Hypnotherapy Academy of America' leaders who serve the students and the community in selfless ways throughout the year; often without fanfare or recognition. I know my dollars will be used where they can be of the most use in a crisis setting."

~M. Monique Guffey, MA, LPC, CMS-CHt
"For it is in giving that we receive."
― Francis of Assisi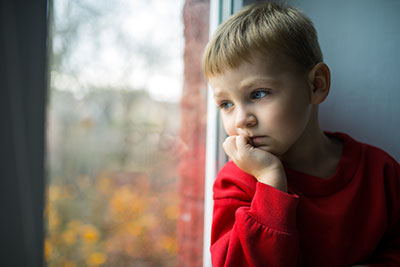 "We make a living by what we get. We make a life by what we give."
― Winston S. Churchill
As we work to create light for others, we naturally light our own way."
― Mary Anne Radmacher
"Hypnotherapy helped my  child become more self-empowered after being bulled at his school from age 9 to 13. I make my donation on behalf of adolescents everywhere fighting to find their voice." 

~M. Williams, South Carolina
~~~~~~~~~
I am a 2008 graduate of the Hypnotherapy Academy of America (HAA) Clinical Hypnotherapy training program, a member of the International Board of Hypnotherapy, and a Texas High School Science teacher.
The training that I received at the academy not only changed my life, but the lives of many of my high school students. I teach at Lockhart High School, a public high school in Texas which serves a rural population consisting of approximately 63% low socioeconomic population as well as a 58% Hispanic population. My students include about 5% foster children and approximately 68% at-risk students who are in danger of dropping out before graduation. I knew early on, that many of my students suffered from low self-esteem, test anxiety, a paralyzing fear of failure or even a greater fear of success.  Armed with the outstanding training I received at the academy and empowered with the necessary confidence that I could make a difference "one mind at a time", I started working with my most severely affected students.
During the first year, with the permission of my administrators, the students' parents or guardians, and the students themselves, I utilized the hypnotherapy techniques learned at the academy with remarkable results. The students I served had failed the exit standardized test necessary for graduation a total of four times each and were in danger of not graduating. The 38 students were hypnotized as a group and guided through a visualization which began with establishing up their sacred space where they are safe and relaxed and ending with dressed in cap and gown receiving their diploma on graduation day.
To my delight and 85% of the students passed the standardized tests and reported to my administrator that it was the hypnosis/relaxation visualization that had made the difference. Each year has demonstrated even greater success as I identify the needy students earlier in the year and begin working with them immediately, resulting in a 100% graduation rate in 2012. I have been utilizing the techniques making changes and adaptations under the every present guidance provided by the staff of the academy.
Graduates of the academy have a major advantage in applying the techniques learned during their training which is a constant pipeline of support, information, and training provided by Robert Sapien, M.D., Tim Simmerman-Sierra, and the entire HAA staff.  Because of this support and caring guidance, I have been able to work with a variety of problems that presented in my students.  These included a student diagnosed with stage 4 brain cancer who after combining hypnotherapy with chemotherapy is now cancer free after 5 years; students who were the first generation of their family to graduate from high school, and this year two students who received a commission to West Point Academy after utilizing hypnosis to improve their self-esteem and confidence. One student even voiced that he knew he would be successful at West Point because he now knew how to use self-hypnosis techniques to achieve his goals.
The community has joined in self-hypnosis classes after being encouraged by their children (my students) and we have worked to address post traumatic stress syndrome in soldiers returning to Lockhart from Afghanistan and Iraq.
I fully support the work of the Hypnotherapy Academy of America because I can truly say that I have witnessed the impact that their training has had on my students and my community.
The development of the Nonprofit Organization "THE GLOBAL HYPNOTHERAPY ADVANCEMENT FOUNDATION" (GHAF) with the goal of advocating the incorporation of hypnotherapy in education, care in hospitals and cost reduction, reintegration of healthy soldiers to society, and medical research in complementary medical techniques would only improve the quality of life here in the United States. The Hypnotherapy Academy of America (HAA) is a business that is founded on integrity, education, and quality.  I know that the "GHAF" overseen by the academy, would be administered with the same integrity, quality, and guided support and that would it a win-win situation for all.
Sincerely yours,
~ Marianne P. Garcia, CMS-CHt-FIBH  
   Lockhart, TX
~~~~~~~~~
Regarding: To Support the Global Hypnotherapy Advancement Foundation
The following is a brief letter describing the observed therapeutic benefits of self-hypnosis training and hypnotherapy methods conducted by Demetrius Nocerino CHT.
To Whom It May Concern,
I have served families, youth and adults in the nonprofit sector for the last eight years as a behavioral rehabilitation specialist. I acquired my doctoral degree PsyD in the study of clinical psychology in 2009, and have served high-risk populations as a certified hypnotherapist for the past two years. I will continue to advocate for the practice of hypnotherapies as long as providers maintain their expertise and enhanced practices with continuing education, supervision, and clinical case consultation.
In my experience, training and supervision, I have observed the rapid and enduring benefits of hypnotherapy. As a provider of hypnotherapy and self-hypnosis for consumers, I can attest to the substantial gains reported by my clients within Options Drug Outpatient Services in Berkeley, California.
My primary service at that time was volunteering individual private-session hypnotherapy and self-hypnosis training with a maintained caseload of eight consumers in various stages of drug rehabilitation and recovery. These clients represented a spectrum of ethnic and economic backgrounds (African American, Latino, Caucasian) (7) males (1) female of ages (ranging 23 to 59). Education was also disparate with college educated, high school educated, a certified lawyer, and a student who failed to complete his general education equivalency. All of the consumers at that time participated in one weekly session of hypnotherapy training for an approximate three month period.
Each client reported substantial benefits in his/her subjective experience. Improvements were noted by client self-reports, reduced subjective units of distress Likert Scales 1-10 starting at 8 or 9 and completing with scores of 0,1,2 or 3.
Furthermore, clients reported immense gratitude for using self-hypnosis learned in session to reduce stress outside of the clinic. Sleep disturbances/insomnia were ameliorated, cravings for relapse and reactive anger episodes were also reported to reduce in frequency. Only one client reported the need to cease treatment due to early recovery issues and disclosed ambivalence regarding sobriety. Another client, with reported dual diagnosis Bipolar Disorder reported maintenance of self-hypnosis and lasting benefits (improved mood and stress management) for a duration surpassing one year.
This service is a self-help service meant to be adjunctive to conventional licensed health care. Hypnosis will use progressive relaxation with sequential imagery and specific suggestion therapy. In such a capacity, I do deal with such issues as personal growth and motivation, performance enhancement, behavioral modification (weight loss, smoking cessation, etc.) and also encourage belief-level personal growth, when appropriate to client's belief system.
When an emotionalized belief/pain is revealed, it can be ventilated through a variety of hypnotherapeutic techniques. These techniques can be used to assist a client to understand a specific behavior or emotional pattern in their life and give them coping skills to help them lead more productive lives.
I hope this satisfies your needs for the purpose of this application. Please let me know if you require any further details or clarification.
~ Demetrius Nocerino, PsyD, Ht # 709-268 , Clinical Psychologist, CMS-CHt
   Concord, CA 
~~~~~~~~~
"What difference does it make to have funding for disaster relief in a time of tragedy? We hope you will learn more about GHAF and the plans to serve in communities, groups and regions where help is needed, whether it be with Veterans, Disaster Assistance, Support for Medical Personnel or Educating Hypnotherapists".  The testimonials below are few examples of what happens every day in our sessions.  Read the testimonials below and get inspired while learning how we bring a second chance to people who have almost lost their faith, health and life's purpose.
"I truly love being a hypnotherapist and helping my clients realize the miracles that their subconscious mind can conceive and achieve.  Everyday is an exciting one knowing that I have the opportunity to help them spread their joy into the world.  The greatest compliment I can ever receive is the smile on my clients faces after a session.  These are daily empowering miracles that reassure me of the right decision I made when I chose to leave Corporate America.  I make the difference as a hypnotherapist because of the exceptional education I received at the Hypnotherapy Academy of America, which is second to none.  This Excellent training benefits us as practitioners and most importantly our clients. Please read what two of my clients say…
"Dear Future Clients:

How do I begin to say all that I have been able to accomplish with the help of Barbara Stafford, Certified Hypnotherapist?

I have been seeing Barbara as a hypnotherapist for about a year. And Wow!! what a difference a year makes. I began with hypnotherapy as a supplement to other forms of health care to include psychotherapy. I have had an ongoing battle with depression and anxiety that therapy and drugs didn't help and only caused some truly terrifying side effects. I wanted only to live my life free of drugs and expensive therapy.

I was going through several difficulties when I first walked into Barbara's cozy little office and I was at once assured that this was not a forever kind of process, that I would one day no longer require her assistance. Something I had never heard from a health care professional, mental or otherwise. Although I did see Barbara more frequently at first, now I only see her once a month to keep my improvements going and to work on anything new before it becomes an issue.  Listed here are some of the mountains I have summited.

Dental work was horribly difficult, as I was incredibly afraid of the dentist. Yes, that is WAS! I was so bad that the dentist had to prescribe Valium before each visit and occasionally supplemented that with laughing gas. Not to mention the sleepless night before or the anxiety prior to the appointment. No longer, I can drive myself to the dentist and not have to take debilitating drugs and my dentist and I have a much better relationship. Considering I have some gum issues, I go regularly.

Driving… I have been in several car accidents and the last one in 2009 was the straw that broke this camel's back. I could hardly drive across town let alone long distances. Overpasses and bridges would put me in a panic that would make my stomach turn, but now those places and feelings that triggered my driving anxiety are gone and once again I enjoy going for a drive.

Heights, I have been terrified since I was a child. Even a stint in the Army and I never overcame that fear. A friend of mine offered me the chance to see my beloved Broncos a few times this year. My friend's seats are only a few rows from the top of Mile High Stadium. After some exercises with Barbara I can now report that I helped to cheer my Broncos on to a winning season without being terrified of the height or the escalator.  Go Broncos!!!

Overall Health and Weight, Barbara calls me the incredible shrinking woman and I like that title! I am about to turn 50 next month, and it scares me because my mother died at the age of 51 due to smoking. Thankfully I gave up cigarettes quite a while ago. I know though that if I had been a smoker still, Barbara could have made that mountain much easier to scale. With her help, I have shed many inches and am 2 sizes smaller. I no longer take sleeping medication every night and my portion sizes seem to magically become smaller. It is almost as if a switch goes off in my head and I realize I am full with half a plate of food left behind. I am drinking more water and am exercising more regularly. I am determined that I will not go the way of my mom.

With all these amazing changes in my life, I can for the first time begin to visualize a better happier me, and truly I thank Barbara with all my heart for helping through this adventure."

Sincerely,

― Lori Hetherington Very Satisfied Client
 "I am a firm believer that all things in this life happen for a reason, and this could not be more true of my journey to the work I did with Barbara Stafford.

I had reached a point in my life where my anger and depression were crippling, and I was desperate to find answers. I knew that it was not fair to my family or myself to keep on the destructive path that I was traveling. I knew that in order to bring significant change to my life, I was going to have to do something that I was not comfortable with. I had heard that hypnotherapy could be effective, and I had reached the point where I knew I needed to find out.

Since being diagnosed with PTSD I have been part of quite a few different treatment methods offered by the Army and the VA.

All of those treatments combined do not come close to the positive effect that hypnotherapy has had on my life in such a short amount of time. She has helped me feel like I can breathe again, and there could never be a monetary value for the way that I feel. I will be forever grateful!"

― Thomas Renteria, Development Coordinator of Growing Veterans
~~~~~~~~~
Morton Gerard, Marine Corps Veteran    
Morton Gerard, an 84 year old Marine Corps Veteran '47- '55, looks younger than his age.  He carries his tall lean frame erectly and walks briskly carrying his backpack.  He talks enthusiastically about his work as an interior designer.  But, for many years, until recent months, he was plagued by low back and neck pain and migraine type headaches.  His pain was resistant to physical therapy and anti-inflammatory medications.  Three months ago, he was referred by his neurologist to the Pain Rehab Program for six weeks of  Feldenkrais therapy, for one hour each week with Kira Charles,  and two hours of hypnosis with Harbor Hypnotherapist Lisa Ludovici.
Feldenkrais movement education and Hypnotherapy are among some of the non-traditional therapies available at VA NY Harbor Healthcare System, as part of the Interdisciplinary Pain Rehabilitation Program led by medical director Dr. Jason Siefferman.  VA has recruited healers in Clinical Hypnosis, Feldenkrais and Acupuncture in the last nine months to "teach patients about the psychology of pain, anatomy and biomechanics, and introduce them to alternative therapies."
Gerard responded rapidly.   And, he continues daily practice at home since completing the program a month ago.  "I have improved flexibility, can bend down to the floor" he says, as he demonstrated picking up a pen from the ground. He was taught "common sense tips."  How to do things without pain, such as climbing stairs by lifting his leg, using his foot as a piston, pushing his body up, and to widen his gait, walking down ramps to improve his balance.  Kira told me "forget the Marines, no more step marching in place.  She gave me the lead and I can adapt it to create my own relief."
The second piece of his pain control was learning to use self-hypnosis. "The key to hypnosis is to be willing to accept it and work at it, or else it won't work – you have to be susceptible," says Gerard.   "The mind is pre- programmed by previous experiences and expectations. You have to eliminate certain words like pain and substitute less extreme words like uncomfortable."
He puts himself  "in a trance" by sitting in a comfortable chair, closing his eyes, breathing deeply and slowly thinking of relaxing things.  He follows through a routine of images for 15 minutes, twice a day, and awakens relaxed and refreshed.  The migraines resolved after 3 hypnotherapy sessions and the back pain improved by 80%.
Ms. Charles has much experience teaching Feldenkrais, from babies with developmental delays to elderly people with strokes and chronic pain.  She examines the individuals' "bad habits of movement" which lead to pain so she can teach better ways to move and so ameliorate or cure the symptoms.
Ms. Ludovici met Dr. Siefferman three years ago, while lecturing on medical hypnotherapy at Mt. Sinai's Anesthesia group.  He convinced her to join the Harbor's Pain Management Team, where she works with both groups and individuals.  "Many Veterans have tried all kinds of treatment to heal pain and find comfort, so often I'm the last resort," she says.  " Physical pain comes with chronic emotional pain. Physical and mental traumas are interconnected.  They go hand in hand.  I work with both and use the mind to help emotional pain."  She says that with less pain,  patients find more joy, go out and interact more often, sleep better and have better relationships.
 ~by Dr. Margaret Dessau, Volunteer
~~~~~~~~~